Join us on Thursday, June 1, for the Zones Technology Forum (ZTF), an unparalleled virtual conference that brings together a vibrant community of tech enthusiasts, industry experts, and business leaders. Gain valuable insights and actionable strategies to drive business growth and success in today's fast-changing technology landscape.
At ZTF, you'll have the opportunity to connect with Zones' experts and our community of partners through a series of engaging breakout sessions. Our opening industry analyst keynote and thought-provoking demonstrations will inspire you to explore new possibilities for your business. But that's not all! You'll also have access to a vast partner exhibiting Showcase, where you can explore the latest trends and technologies and discover innovative growth opportunities. Don't miss out on this exceptional event. Join us at ZTF and unlock the full potential of technology for your business.

With all the macroeconomic scenarios companies face today, creating value and reducing costs is essential. So, what can be done, and how do we prevail? Join Yugal Joshi, an Everest Group business leader and Zones' experts to share thought leadership and discuss real-life case studies to help you navigate even the toughest of scenarios.
Yugal Joshi spearheads the developing and expanding digital cloud services and platforms by overseeing a team of analysts conducting client engagements and publishing research. As the business leader for technology services research and advisory memberships at Everest Group, Yugal has provided invaluable guidance to top-tier buyers and technology solutions and services providers. He has helped these organizations in various areas, including developing technology adoption strategies, assessing key market trends, devising effective go-to-market strategies, providing competitive insights, analyzing market positioning, and charting the expected future roadmap.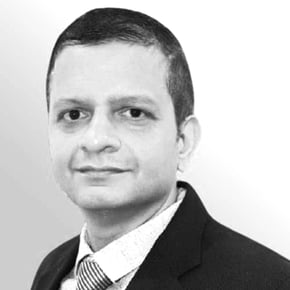 Zones Welcome and Keynote Panel
Track 1: Digital Workplace
Enhance Employee Experience with Zones Digital Workplace Services
Maximize your Business Potential with Cloud
Optimize Your Device Lifecycle
Apple's Modern Experience
Track 2: Cloud and Data Center
Best Practices Offloading Your Managed Services to a Service Provider
Manage Your Private Cloud While Taking Advantage of Your OpEx
Prioritizing Your Security Roadmap
Utilizing Microsoft Sentinel in Your Cloud Security
How to Align Your Security Controls
Ransomware Incident Response Readiness
Showcase & Closing Keynote

Why Attend
Join us for an unforgettable experience that will elevate your knowledge, skills, and career to new heights. At ZTF, you'll have the chance to learn from world-class speakers, participate in thought-provoking breakout sessions, and witness cutting-edge demonstrations of the latest emerging IT trends and technologies. By attending, you'll gain valuable insights, make meaningful connections, and leave feeling inspired and empowered to take your career or business to the next level.

Unleashing the Power of Technology
Discover the latest trends, best practices, and emerging technologies transforming the world of IT and business as we know it.

Immerse yourself in interactive breakout sessions on Digital Workplace, Cloud and Data Center, and Security, led by subject matter experts who will share their insights and experiences, showcasing demonstrations and real customer scenarios.

Connect with like-minded professionals worldwide, share your own experiences, and make professional connections that will serve you well after ZTF.

Leave the conference feeling inspired, informed, and equipped with the knowledge and tools you need to unleash the power of technology in your organization and achieve your business goals.
Connect
Collaborate with technical experts and thought leaders to gain new insights, share best practices, and learn from others' experiences.

Engage with Zones' technical experts and industry-leading partners to explore the latest trends and technologies, gain new perspectives on your industry, and discover advanced opportunities for growth and innovation.

Participate in virtual networking opportunities, such as live calls, group chats, Q&A, one-on-one meetings, and more to come away with a network of valuable contacts.